HOW WE SCALED AN ECOM BRAND FROM 0 TO OVER 20X RETURN ON AD SPEND (ROAS) FOR AN ENTIRE MONTH
(IN UNDER THREE MONTHS!)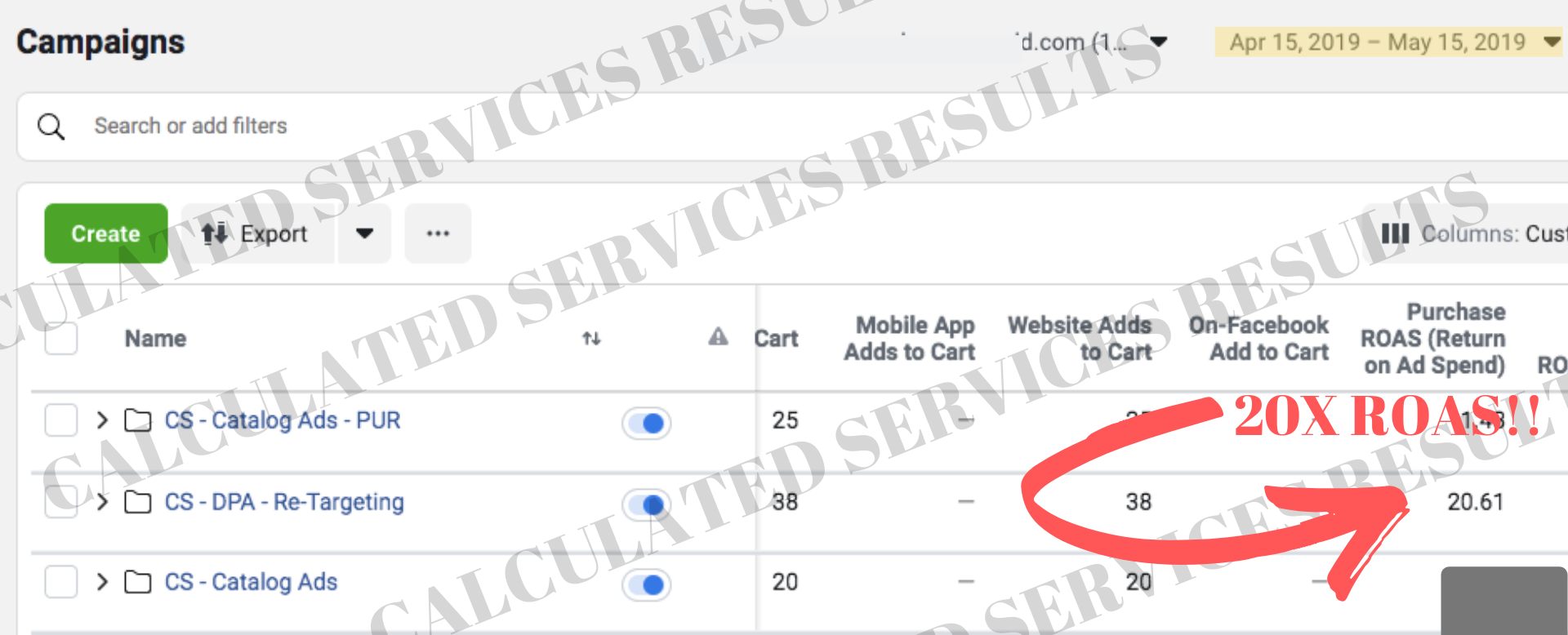 When Flashlight World first approached us they were unable to gain traction and positive returns from their Facebook ads. With a tactical consumer product, we decided to spin things around a bit to help them scale up. Here's how:
The Problem
Flashlight World had some success using Google adwords but could not get Facebook ads to work for them, both on their own or with other agencies. So they reached out to Calculated Services to discuss how we could help them use Facebook to increase their revenue.
The Solution
Selling eCommerce products to the North American market, we first created two campaigns, one targeting purchases and the other targeting add to cart–both of which fed our additional re-targeting campaigns.
This base structure allowed us to achieve true profit and keep returns consistently high while avoiding fatigue (frequency becoming too high) by feeding unique data to the re-targeting campaigns.
Once that foundation was laid for Flashlight World, we used strong offers and hooks in our re-targeting ads where our audience had already resonated with the product, resulting in much higher click through rates.
Then we used CBO (Campaign Budget Optimization) and tested our regular re-targeting campaigns with DPA campaigns, which provided a lot of different audiences and creatives to work with.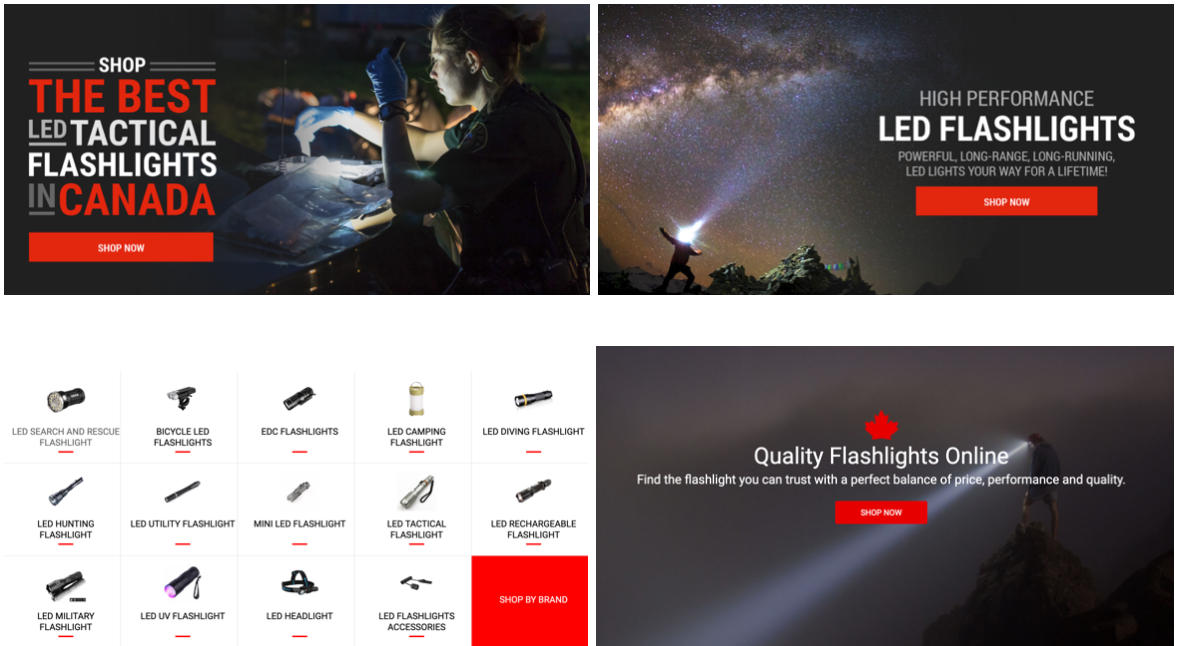 Three months into working with them, we managed to scale ad spend to over 20X ROAS for an entire month, resulting in over $22,000 of additional revenue with only $1,100 spend on the ads.
The Result
We succeeded in our goal of breaking even for the add to cart and purchase conversion ads, and because of the data we managed to acquire (and scale) through our conversion campaigns, we achieved over 20X return on ad spend through our re-targeting campaigns in under three months.
Services We Offered
Our involvement included:
Full business audit
Funnel & ads strategy
Campaign launch and management
Customer nurturing sequences
Customer retention strategies & techniques
We help eCommerce businesses scale their monthly revenues on Facebook by helping them increase their Return On Ad Spend (ROAS) and lower Cost Per Clicks through our proven ad launching solutions. Click below to see how we can help your business get to 20X ROAS.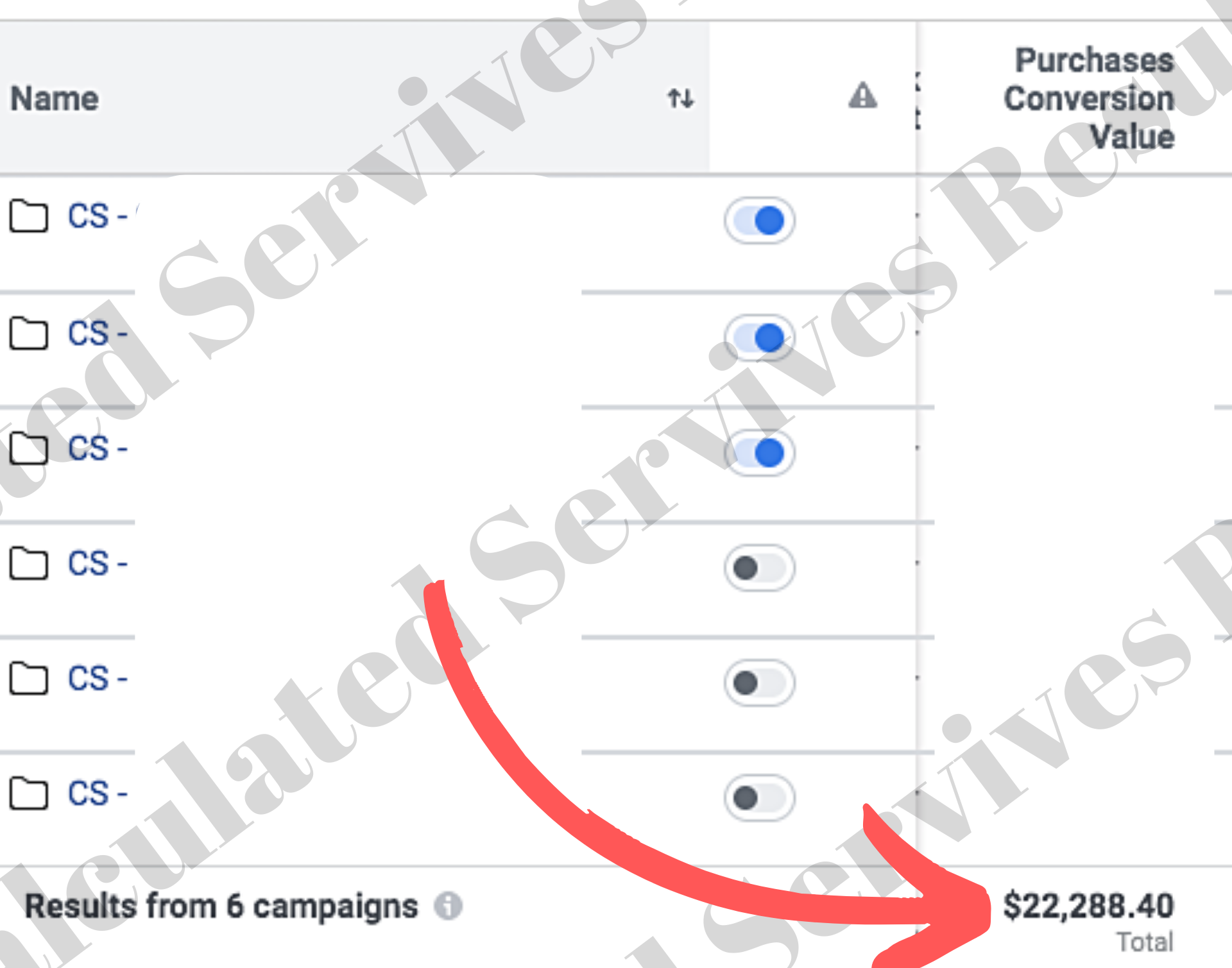 INCOME DISCLAIMER: The sales figures stated above are sales figures from (personal results, client results). Results are not typical. We are not implying that you will be able to duplicate these results and are using these references for example purposes only. Your results will vary and depend on many factors…including but not limited to your background, experience, and work ethic. All business entails risk as well as massive and consistent effort and action.