How We Started Over 65 Conversations For This Personal Trainer

When this trainer first approached us he had already tried three separate marketing agencies with zero success. He saw some of our clients and past success and reached out. Here's how we helped him achieve success:
The Problem
This trainer had success through a great network and downtown location. However he was never able to generate real conversations through digital marketing and had even failed to succeed with three separate agencies. He reached out after seeing some of our past clients success to see how we could help him.
The Solution
For this campaign we decided to approach the audience using a gamification campaign. This type of ad will normally result in high opt-in rates but a lower rate of leads to customers. To combat this we designed a follow up sequence to provide value and add additional funnel steps for conversions. This worked beautifully and allowed to start real, meaningful conversations.
For the ad we designed a calculator able to calculate the time required for certain fitness goals and ran it against a number of local audiences.
Using rapid fire testing we were able to determine the best converting audience and creative and have begun to properly scale that with success.
The Results
As you can see below, we are receiving leads consistently at only $3 per lead within a small local area.
The add has been running for two weeks and has resulted in 5 new clients for the trainer already with the remaining leads going through our follow up process and being nurtured.

We also set up a system that will text the client directly when a new lead has come in so they can reach out to them immediately and maintain a higher close rate. The faster you can communicate with the lead the more of them you will be able to turn into customers.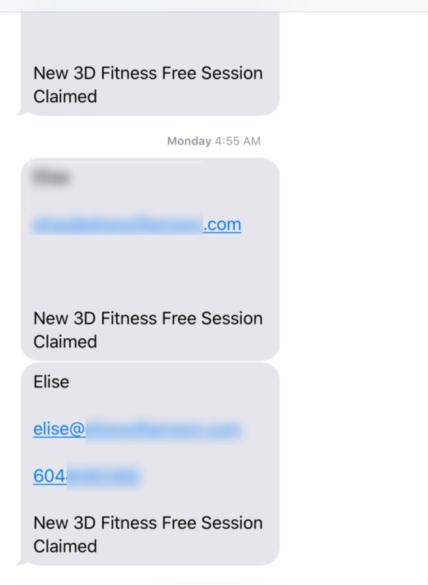 INCOME DISCLAIMER: The sales figures stated above are sales figures from (personal results, client results). Results are not typical. We are not implying that you will be able to duplicate these results and are using these references for example purposes only. Your results will vary and depend on many factors…including but not limited to your background, experience, and work ethic. All business entails risk as well as massive and consistent effort and action.